After about a year of development, the MATE Desktop team have finally released MATE 1.22. A big thank you to all contributors who helped to make this happen.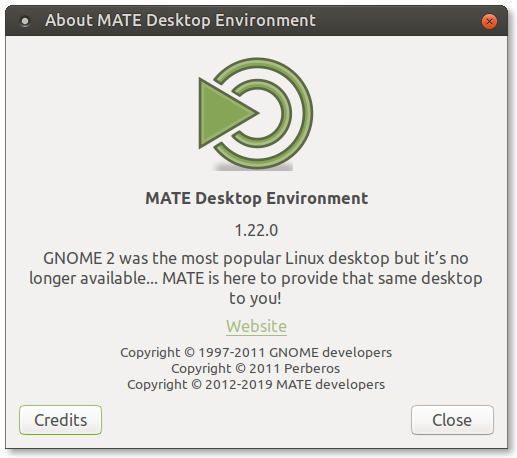 What's new in MATE 1.22
This release contains plenty of critical bug fixes and under-the-hood improvements. Some of the big highlights include:
The MATE panel has gotten a crazy amount of rework to make it work with Wayland display backend

The display applet got a full revamp, allowing for better monitor control directly from the panel
The timer applet now has much better mouse interaction
Wanda the Fish now works properly on HiDPI displays (fish image is still pixelated, keeping to its original design)

Support for metacity-themes has finally been upgraded to version 3 in the marco window manager

We've also modernized the window and desktop switchers to make them more visually appealing

The session manager now properly terminates all processes on systemd. Also, apps can be auto-started after a user-selected delay
We've fully ported a number of programs to Python 3, including the eye of MATE and python-caja plugin libraries, as well as the mate-menus library
The caja file manager can now optionally display desktop notifications for long-running file operations
Eye of MATE has a reworked sidebar and better image metadata support
Tabs in pluma now have the ability to be switched with keyboard shortcuts and mouse scrolling
Calculator can now support up to 15 characters of accuracy. Copy/paste support was also improved a bit
Engrampa has had support added for several new compression formats, as well as a new pause/restart functionality
A few new key shortcuts have been added, including support for different types of media keys like Bluetooth, WiFi, touchpads, and global killswitches
A bunch of internal housekeeping tasks have been taken care of:

We've improved stability across many of our projects by closing memory leaks and build warnings
We've removed old deprecated code to keep up with the latest versions of GTK
A lot of new and updated documentation was added/corrected
All of our projects now use Travis CI to ensure clean builds on some of our major distros
The various components of MATE Desktop 1.22 are available for download here:
Changelog
Here are all the gory details.
atril
caja
caja-dropbox
caja-extensions
engrampa
eom
libmatekbd
libmatemixer
libmateweather
marco
mate-applets
mate-backgrounds
mate-calc
mate-common
mate-control-center
mate-desktop
mate-icon-theme
mate-indicator-applet
mate-media
mate-menus
mate-netbook
mate-notification-daemon
mate-panel
mate-polkit
mate-power-manager
mate-screensaver
mate-sensors-applet
mate-session-manager
mate-settings-daemon
mate-system-monitor
mate-terminal
mate-user-guide
mate-user-share
mate-utils
mozo
pluma
python-caja